The 27 October, experts of the Consortium for the Protection of the Montasio cheese carried out important tasks…
Many tasting opportunities accompanied by our qualified experts. Verona, Milan and Ancona: these are the cities where they were committed in transmitting the values of our Montasio to the wide audience of people interested in refining their knowledge about the product.
ANCONA, at the Filotea Store  https://www.filoteapasta.com/ for a tasting event organized by our specialist NEVIO TONEATTO in collaboration with Condotta Slow Food of Ancona and with Montasio POD, wines from the Colli Orientali and Presidium of the Monti Sibillini Apple.
The sampling included two phases: first, a fresh and semi-aged Montasio POD paired with thin slices of apple and Ribolla Gialla DOP of the winery SCARBOLO http://www.scarbolosergio.com/; then a ripened and extra-mature Montasio POD in combination with an apple jam from Monti Sibillini and Verduzzo Friulano DOP of the winery SCARBOLO as well. A sea of people, an interested public of about 50 (Slow Food members, gourmet experts, sommeliers, restaurant owners, etc.). Here follows the link for all those who asked us information about the production area of Montasio POD: http://www.montasio.com/partners/
VERONA, at FIERACAVALLI, for 120 years THE FAIR IN VERONA WRITES THE STORY OF THE EQUESTRIAN WORLD.
Over 750 companies from 24 countries with the most prestigious international brands.
Our specialist, MAURO GAVA, was there to convey passion and values of our product to more that 50 enthusiastic people who enjoyed the guided tasting and sensorial analysis of our Montasio POD paired with PROSECCO DOC.
MILAN among tastings and showcooking, at Golosaria, the most interesting festival of Italian taste that took place in Milan, during the weekend. –  The healthy good.
Saturday 27 October, a guided degustation of our ONAF (National Organization of Cheese Tasters) specialist MAURO GAVA in combination with Montasio DOP and wines from Collio of the wine company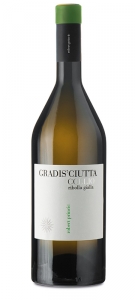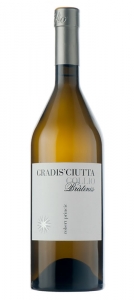 GRADIS'CIUTTA https://www.gradisciutta.eu/azienda/ within the area FormaggItalia events. 
Sunday 28 October, in the Wine tasting area of Golosaria, journalists and the famous food and wine critics Paolo Massobrio and Marco Gatti anchored the event: "Wine and cheese: a memorable union" curated by Tenuta Stella together with the Consortium for the protection of Montasio.
Monday 29 October in the show cooking area of Golosaria the chef Gunnar Cautero from Osteria della Stazione di Milano http://www.osteriadellastazione.it/  let visitors taste "The Good of Cheeses" in a live performance of gourmet gastronomy .
http://www.montasio.com/wp-content/uploads/2018/10/Montasio-gourmet_1001.jpg
1874
2500
Anna
http://www.montasio.com/wp-content/uploads/2021/05/logo_3.jpg
Anna
2018-10-30 17:02:39
2018-12-13 16:58:00
Try.. Savor.. Taste.. Sample.... all the flavours of the WEEKEND by Montasio POD